Caesar Grubel, Esq.
Experienced Restaurateur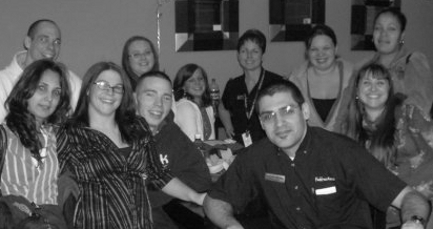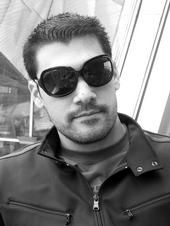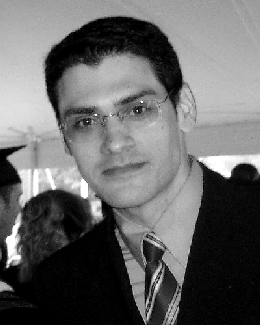 Profile
Caesar Grubel, Esq. of Beacon Hill, Boston, MA, is a lawyer turned restaurateur with over 10 (ten) years of general management experience in the fast casual segment of the restaurant industry.
Contact
E-Mail: caesar@grubel.org
Goal
To operate in a dynamic work environment that offers solid career advancement opportunities while making the best use of my proven leadership and management skills, and that will also provide the elements necessary for further learning and professional development.
Experience
Employer: Fuddruckers (Reading, MA)

Position: Restaurant Manager

Duration of employment: 3 years (from August 2006 to July 2009)

Employer: Au Bon Pain (Boston, MA)

Position: Café Manager

Duration of employment: 2 years and 8 months (from August 2009 to March 2012)

Employer: Kaizen Management Company (Newton, MA)

Position: Multi-Unit Restaurant General Manager & Commissary Operations Manager

Duration of employment: 4 years and 9 months (April 2012 to February 2017)

Description: All jobs listed above involved all usual general management duties, such as interviewing, hiring, training, scheduling, motivating, coaching and disciplining management and hourly team members, managing team activities so that pressing issues are addressed timely, projecting sales, projecting and controlling cost of labor and cost of goods, ensuring resources are available in order to meet operation demands, tracking and minimizing waste, placing all product orders, tracking guest experience through survey results and pursuing service quality improvement, preparing weekly reports, P&L, payroll, interacting with company accountants, directors, VPs and Executives regarding restaurant operations, pursuit of goals, bonus achievements, as well as any other pertinent issues related to the business, designing and implementing new and improved procedures, promoting awareness, as well as comfortably dealing with all the challenges of operating in fast-paced and busy environments.
Proficiency Areas
Team leadership, active management, quality assurance, problem solving, resources coordination, managing and developing teams, management proficiency, decision making, process improvement, reporting and communication, guest service, food safety, cleanliness and sanitation standards, quality focus, cost control, purchasing, inventory management.
Professional Characteristics
Proven self-starter and able to use own initiative in any situation; tenacious and able to stand own ground when necessary; adept problem solver; naturally authoritative when needed thus having the emotional and social intelligence required to build great work relationships through different levels and across multiple diverse teams within the organization; empathetic to the needs of team members and to those of all others involved in the operation; able to convey respect and empathy sensibly in person, over the phone or in writing; passionate about ensuring that guests are stunned by attention to details.
Personality Highlights
Loyal, committed, reliable, responsible and accountable; never late to work; never called in sick; never missed a day of work for any reason whatsoever; always willing to work late, early, extra shifts, and to operate in an always-on role where demanding or unsociable working hours are part of the job to be performed; excellent personal presentation; extremely fast learner; strong team player with developed team leadership skills; rules follower and yet a fast and creative solutions provider with the correct amount of flexibility.
Certifications
ServSafe certified;
TIPS certified.
Education
Bachelor's Degree in Law
Autodidact in Business Management and IT
Other Skills & Hobbies
Expert in computer software (Google Drive, Google Apps, G-Suite (Google App Script), Java Script, Node.JS, Firebase, Android, Linux, Windows, WAN and LAN networks, HTML5, CSS3, worksheets, word processors, electronic presentation solutions, as well as several other applications and solutions)
Airplane Private Pilot and Aerobatics Pilot
Traditional Japanese Ju-Jitsu
Physics, Astrophysics, Astronomy and Cosmology
Tesla Motors, SpaceX, SolarCity and OpenAI
DSLR Photography (Black & White, Landscape, Wildlife, Aerial, Architecture, Astrophotography, Macro)
Fluent speaker and proficient writer in Portuguese and Spanish
Previous and current jobs specific tasks and skills
Adapt and work effectively under stress (stress management, time management, experience, knowledge, discipline);
Adapt to new situations and handle simultaneous tasks (quick thinking);
Excellent communications skills as well as people skills with guests, employees, peers, supervisors, and vendors;
Flexible work schedule (including holidays and weekends);
Maintain store cleanliness at all times;
Complete tasks in a timely manner;
Ability to lift at least 50lbs;
Ability to stand for extended periods of time;
Hire, train, and maintain quality personnel;
Recruit employees to meet staffing needs and upgrade unit performance;
Motivation of employees to achieve maximum efficiency and effectiveness for quality food service to the customer;
Weekly scheduling and assignment of duties to employees and co-management;
Evaluate performance of employees, including co-management, and conduct timely performance appraisals;
Discipline employees who are not meeting company policies and/or standards;
Responsible for all records and property in the store;
Maintain accurate and complete business records on a timely basis;
Weekly payroll for all employees (time sheets, time cards);
Ensure compliance with all Federal and State laws and regulations;
Maintain service and product standards according to company standards of operations on a consistent basis;
Supervise all employees in every phase of production and guest service;
Cross train crew members so they are able to perform all necessary store functions;
Be qualified to perform all in-store duties;
Ensure compliance with state and federal health regulations;
Ensure compliance with fire, safety, and security regulations;
Responsible for COF and COL on a day-to-day basis;
Participate in the preparation of operating budget;
Keep operating costs within budget while maintaining quality and service standards;
Responsible for the receipt, safekeeping, daily deposit, disbursement and accountability of all restaurant funds;
Arrange for all necessary repairs and maintenance so the store and equipment are in good operating condition;
Communicate needs to Area Director;
Place all orders (food, paper, chemicals, smallwares, office supplies, etc.) on a daily/weekly basis;
Develop and maintain correct stock levels and inventories;
Inspect deliveries for accuracy and quality;
Daily and monthly P&L responsibility;
Work closely with Area Director to ensure the proper flow of information regarding day-to-day operations and any major decision making;
Plan, review, and confirm approval of any new pricing on any menu items or specials;
Adhere to and execute all corporate promotions and corporate memos;
Follow through to ensure all corporate requests are completed.
Further Information
Feel free to request further details and references.
Caesar Grubel's Twitter Feed